CHARGED WITH A DUI?
WE HELP YOU FEEL
LIKE IT NEVER HAPPENED
OUR MAIN GOAL IS TO
TAKE CARE OF YOUR DUI
SO YOU CAN GET BACK TO LIFE
WE'RE IN THIS TOGETHER,
YOUR TEAM AND OURS
Arrested on DUI Charges?
We'll take the load off.

Being charged with driving under the influence (DUI) can be an incredibly frightening experience. In the state of Virginia, these types of cases are prosecuted with extreme tenacity and can expose a person to a variety of harsh legal consequences, including expensive fines, mandatory alcohol education program participation, lengthy driver's license suspensions, and even jail time. Since a person's reputation and future can hang in the balance after a DUI arrest, knowing where to turn or who to trust can be confusing. Fortunately, the hard-hitting DUI lawyers at the Law Offices of Michael Pignone make this decision easy.
Common Questions: DUI Charges in Virginia
What can be done to defend a DUI charge in Manassas, Virginia?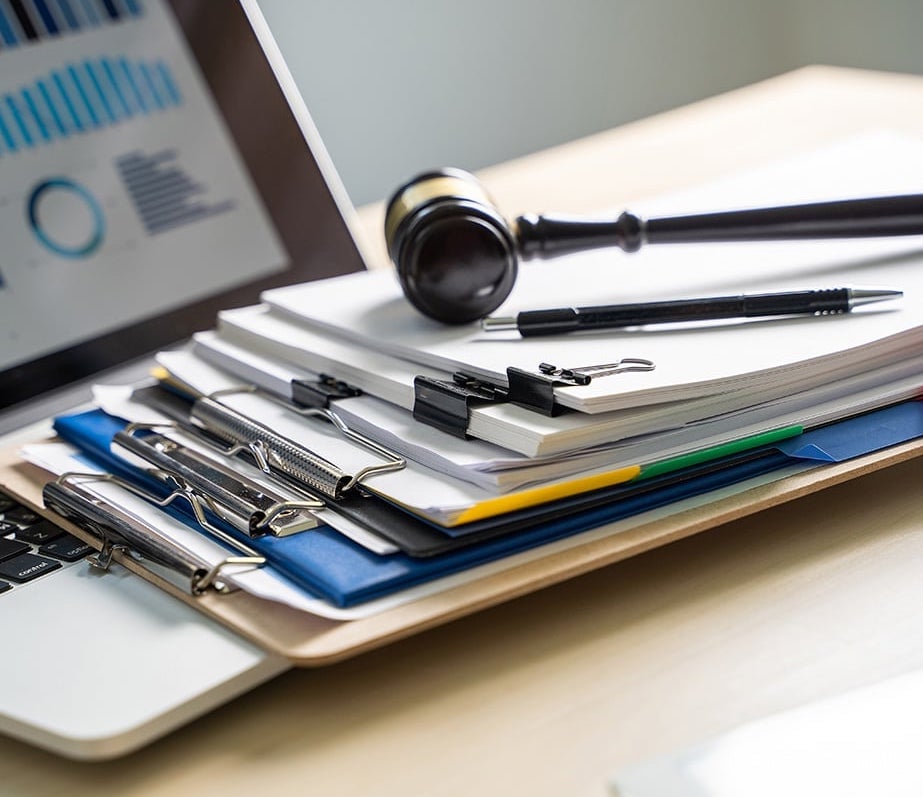 Experience our experience.
We know how to organize it so you don't have to.

Getting past the feelings of going through a DUI and back to your life takes a lot of legal planning, paperwork and red tape. This is where our experience really pays off for our clients. Finding ways to get our clients out of DUI charges or bringing people through the DUI processing fast and easy has always been our primary goals. In law, experience definitely yields positive outcomes.
Mike is awesome, this was my second time working with him and has saved me both times. He was able to save me from mandatory jail time most importantly.. dropped my 2nd dui offense to a 1st offsense. Hes flexible with appts and always returned a phone call/text. He kept me informed on what's going on and the time he put into working on my case and where we would be going with the case… always straight forward with what could have happened and what could be possible.. affordable and willing to work with you. would definitely definitely recommend him! Thanks again Mike!
Jasmin
Mr. Pignone was absolutely fantastic. Extremely professional, extremely well priced and made one of the most stressful times in my life extremely seamless. I can not recommend Mr. Pignone enough.
Jon
Outstanding Service! I was terrified after being charged with a DUI and a Reckless Driving. After speaking to many attorneys, some being cheaper and some being more expensive, I decided to hire Mr. Pignone because I had a feeling that he cared and would do everything in his power to help me. We went to court and it turned out even better than he thought it would. I ended up having the DUI dismissed and no jail on the Reckless Driving. I really thought I would be going to jail, but with Mr. Pignone, I not only didn't go to jail, I didn't even get convicted of the DUI.
Jacqueline
Excellent criminal defense lawyer. I retained for a DUI case and he did an outstanding work. Professional, ethical and trustworthy, Mr. Pignone was available, very responsive and very helpful in every step and ensured the best possible outcome. I would definitely recommend him to anyone who can benefit from his service. I was always able to call him and ask him any questions I needed answered anything I was worried about or anything that I didn't understand. He always made the time to answer everything question I needed answered. If you are looking for a good criminal defense lawyer, look no further, he is the one you need.
Sherry
Set expectations early and delivered results. Working with Mike was a very good experience. At our initial phone consult and initial meeting Mike listened patiently. Mike filed a motion to get discovery information and Mike was able to detail strengths and weaknesses on both sides and laid out a strategy. Mike was very convinced by the evidence that jail time was off the table and that the State's case was vulnerable. Mike advised me that it was likely that a prosecutor would make a deal, if not dismiss. At court, Mike was recognized by name by the judge and several other court staff members. Prior to my case being called on the docket, Mike had secured an amended charge for me which was second only to a complete win. I am very happy that I hired Mike and would return if needed and will send all friends and family in need of counsel his way. Thanks Mike!
Daniel
Why choose Michael A. Pignone?

Experience, dedication and results
In over a decade of private practice, Michael has defended thousands of cases involving everything from DUI to 1st degree murder. As a result, he is known throughout the legal communities in Virginia as an aggressive and knowledgeable defense attorney. You too can put his knowledge and experience to work for you. Find out more about the firm and your case and call the office, or use the free online case evaluation form for a fast response about your case.
Request A Free Consultation
Fill out the form below to recieve a free and confidential intial consultation.