If you have been accused of a crime and need the records expunged, it is imperative to get a criminal defense attorney on your side that can help protect your reputation.
An experienced and knowledgeable Prince William County criminal defense attorney at the Law Offices of Michael A. Pignone can help you clear up your record.
When you have our firm checking over your records, you can breathe easier knowing our team is working diligently to give you a fresh start. Contact our team for a free consultation today and learn more about your next steps to an improved future.
Table of Contents
How Can I Get My Criminal Record Expunged in Prince William County?
To get your record expunged there are a few things you need to do. Getting an expungement in Virginia can be time-consuming, but it is not impossible.
What is the Process to Get an Expungement and Clear my Arrest Record in Virginia?
Once you have started the process, you will need to have your fingerprints taken and sent to the Virginia State Police to complete a review of your record. The study will typically take a month to finish conducting the record check.
Your Criminal Records Hearing
Once the State Police confirm that you qualify for an expungement, a hearing is requested and sent to a Circuit Court Judge. The Judge will hear the evidence presented and make a decision to order the expungement of your records or keep them intact.
After Your Criminal Records are Expunged
Once the Judge signs the final order to expunge your charge, the court will seal all court and police records, including the record of the expungement petition itself, immediately.
The court will also direct the Virginia State Police to seal the records, removing the criminal offense from your criminal history.
Eligibility Requirements for Expungement in Northern Virginia
In Virginia, you will be eligible for expungement if you fall under one of the following guidelines:
You were determined not to be guilty or have had the charges dropped by the prosecutor.
You had your case dismissed with the assistance of the other party under the "Accord and Satisfaction" agreement.
Under Virginia Code Section 19.2-92.2, if your identification was used without authorization by another person who has been charged or arrested using your personal information.
Please consult the attorneys at The Law Offices of Michael A. Pignone in Northern Virginia to determine whether or not you are eligible for an expungement. Unfortunately, there are certain crimes that are not eligible for expungement under Virginia Code Sections 18.-57.3 and 18.2-251.
How Long Will the Process Take if I Can Expunge a Charge From My Record?
It may take several months for you to get a charge expunged from your record. Once a Criminal Defense Lawyer in Prince William County is contacted to help with your expungement, we will prepare the Petition for Expungement and file it with the Circuit Court.
How Do I Get Criminal Charges Erased From My Record?
To expunge a charge on your record, you need to take certain measures. You must first file a petition in the Circuit Court.
This needs to be done in the Jurisdiction where you were initially charged.
Criminal Offense Expungement Waiting Period
You will then need to be fingerprinted, and there is a waiting period. During that waiting period, the Commonwealth's district attorney receives a copy of the petition and has an opportunity to object.
When the criminal record of a person is expunged, the record is not destroyed. It is removed from public access for three years from the date of expungement.
After three years, the records are destroyed.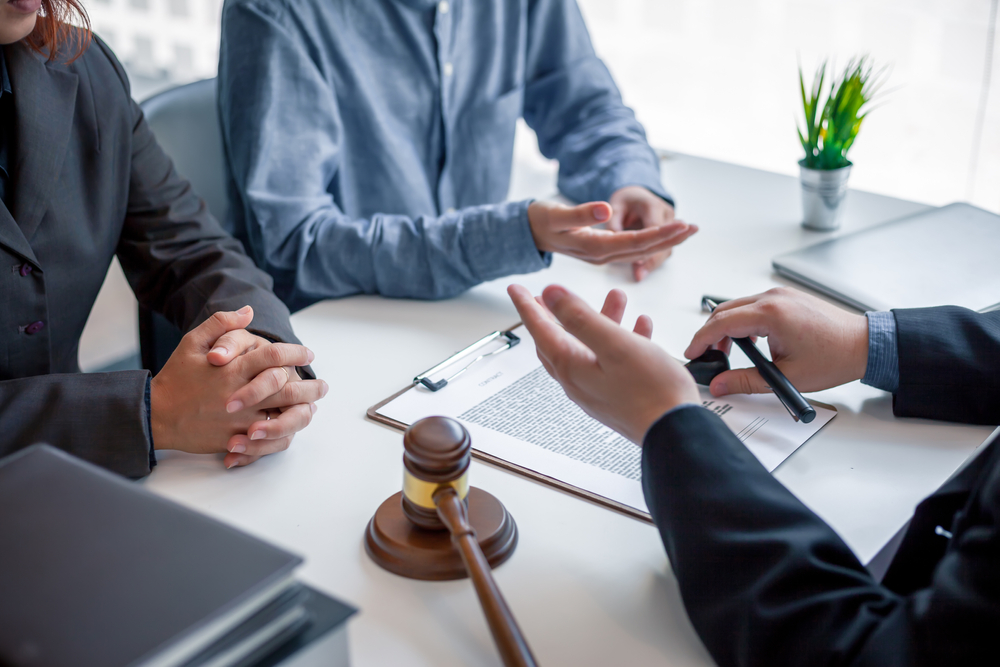 How Much Does Expungement Cost?
The fee for expunging charges from your record can be costly. The filing fee is currently around $84. There is also a cost of serving the petition. This fee is $12, for a total of $96.
You can give the Circuit Court clerk's office in your jurisdiction a call to find out the total amount of applicable fees and acceptable forms of payment.
Do you Need a Lawyer for Expungement in Virginia?
If you need help concerning expungement in Virginia or have a charge on your record that you want to be deleted, you should contact a Virginia Criminal Defense Lawyer who is skilled in handling expungement cases.
Having a knowledgeable expungement lawyer is a necessity if you need your record removed from the public eye.
Can You Get Your Arrest Records Sealed Without Help From Experienced Attorneys?
In Virginia, it is not uncommon for people to attempt to erase their criminal record without the help of a competent lawyer.
While you might not necessarily need the assistance of an experienced criminal defense attorney to file for an expungement, it is usually preferable to have one.
Why Do You Need a Northern Virginia Expungement Lawyer?
Before you attempt to work with a public defender, it is essential to consider whether you can risk having your case handled by an attorney who may not be able to give your defense the attention it deserves.
In addition, protecting your reputation and future is crucial when you are facing domestic violence allegations or have had a protective or restraining order taken out against you.
Be sure to have a reputable Prince William County criminal defense attorney at the Law Offices of Michael A. Pignone to take on your case.
Our firm offers consultations to individuals looking to have their records expunged. Please take this opportunity to contact us or call our office to schedule yours as soon as today.